Auckland Day Trips To Arataki Visitor Centre Waitakere Rainforest
Arataki Visitor Centre And The Waitakere Rainforest
Be a world away -just 40 minutes drive from central Auckland city! The hills of the Waitakere's are actually remnants of ancient volcanoes.
VISIT ARATAKI AND THE RAINFOREST ON OUR TOURS!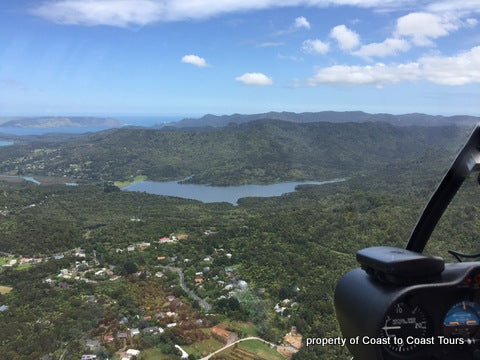 So Why Is It Called A "Rainforest"?
The height of these ranges (-400m above sea-level-) forces the prevailing westerly weather to "dump" the rainfall here, before the clouds pass over and down onto Auckland. This high amount of rain creates a rainforest micro climate, and the flora that grows there is very lush.
Many New Zealand Native trees and plants grow here, and driving along the road you are often passing through the thick forest. The rainforest is a favourite place for day-trippers and hikers as there are numerous bush walks there.
ARATAKI (meaning "place of learning" in Maori)
The Visitor Centre is located in the Waitakere Ranges, west of Auckland,
and is one of Auckland's "must-do" attractions, It is a favourite place for overseas visitors to learn about the New Zealand wilderness and the many plants and creatures, both of recent and from Maori times.
There are numerous displays inside the centre. DO BE SURE to have your tour operator give you a GUIDED TOUR THROUGH this place, so it is such a shame to miss out on not being given a full explanation!.
Many tours drop you to go through by yourself – (the reason for this is it's likely the tour company is not legally registered to take visitors there!)
There are excellent pathways for you to walk around the Arataki centre which gets you close to plants.
A good tour guide will (-should!-) be able to point out important things while to you while you are here, for example; The NZ silverfern (ponga), kauri trees, kowhai and clematis (especially when in flower), as well as speak about the various items on display.
The Waitakere Ranges is also where the Waiatarua Transmission Mast is located, –(the little township where tthis mast is located is called Waiatarua, hence the name).
This mast transmits TV channels to Auckland. (It used to also transmit radio, but this now transmitted from the Auckland Sky Tower).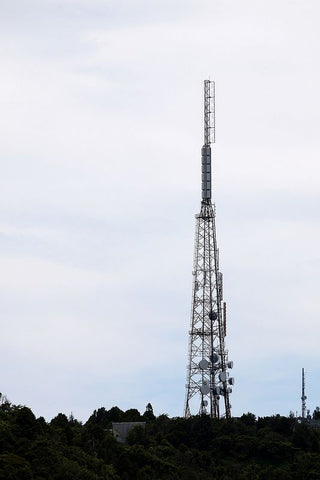 The Waitakere Ranges is also where one of Auckland's water supplies is located.
In the photo you can see the Nihotupu dam (one of 5 reservoirs in this particular area).
When you are looking for an Auckland tour to take you to the Arataki Visitor Centre and the Waitakere Rainforest, do choose one that is legally registered with the Auckland Council to do so! This registration is required for all tour operators when they take visitors to various parks and reserves in Auckland.
Failure to have this registration means the tour company is operating illegally, and by booking such non-registered operators, is to support them!
Coast to Coast Tours is legally registered with the Auckland Council to visit the Arataki Centre PLUS we give a GUIDED tour (-at no extra charge!-)